South Australia- Push to curb jet skis at popular swimming beaches following a series of close calls with swimmers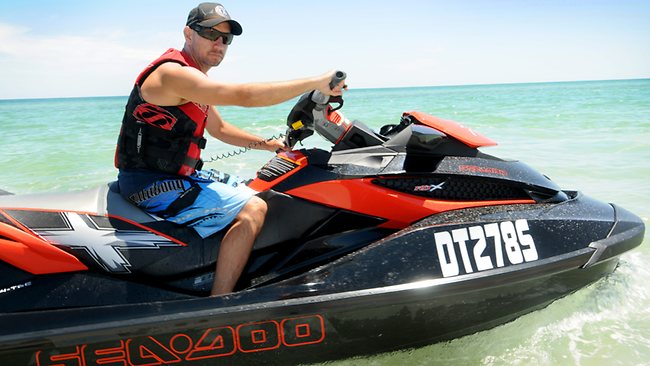 Adelaidenow-
JET skis should be banned from popular swimming beaches following a series of near misses with swimmers, coastal residents and surf lifesavers say.
The residents are calling for the ban to include Henley and Glenelg beaches. They say designated jet ski areas less popular with beachgoers, such as Glenelg North, Outer Harbor and near West Beach marina, should be established.
Western Adelaide Coastal Residents Association spokesman Paul Laris said jet ski users regularly launched from Henley Beach, leading to incidents where swimmers were put at risk by riders venturing too close to the beach.
Under state laws, jet skis must stay 200m from the shore except when launching, and must keep at least 50m from swimmers. Mr Laris said he saw seven riders illegally parking jet skis north of Henley jetty last weekend.
"They weave between swimmers to get out from the beach, slowly of course, but they're within metres," he said.
Henley Surf Life Saving Club president Neville Fielder supported a designated area for jet skis, saying some people "do the wrong thing".
Boating Industry Association of SA general manager Glen Jones said he did not support a designated area.
Jet-ski user Warren Rankine, who regularly rides at Henley Beach, said a designated area was not the answer.
"The onus is on the operator (but) I can see people's concerns … a lot of these young guys just don't follow the rules and regulations," he said.