PWCOFFSHORE.COM CORE Racers are extremely accomplished offshore racing athletes that have committed to specific offshore and endurance races to be completed in 2014. These are the most accomplished, committed and offshore race focused team members that PWCOFFSHORE.COM has to offer. The PWCOFFSHORE.COM CORE Race Team remains small, elite and unchanged for 2014; Monster Energy Kawasaki's Craig Warner, KC Heidler and Mark Gerner have been selected for inclusion in the CORE race team. The CORE team has selected the Kawasaki ULTRA 310X as their primary race craft for 2014.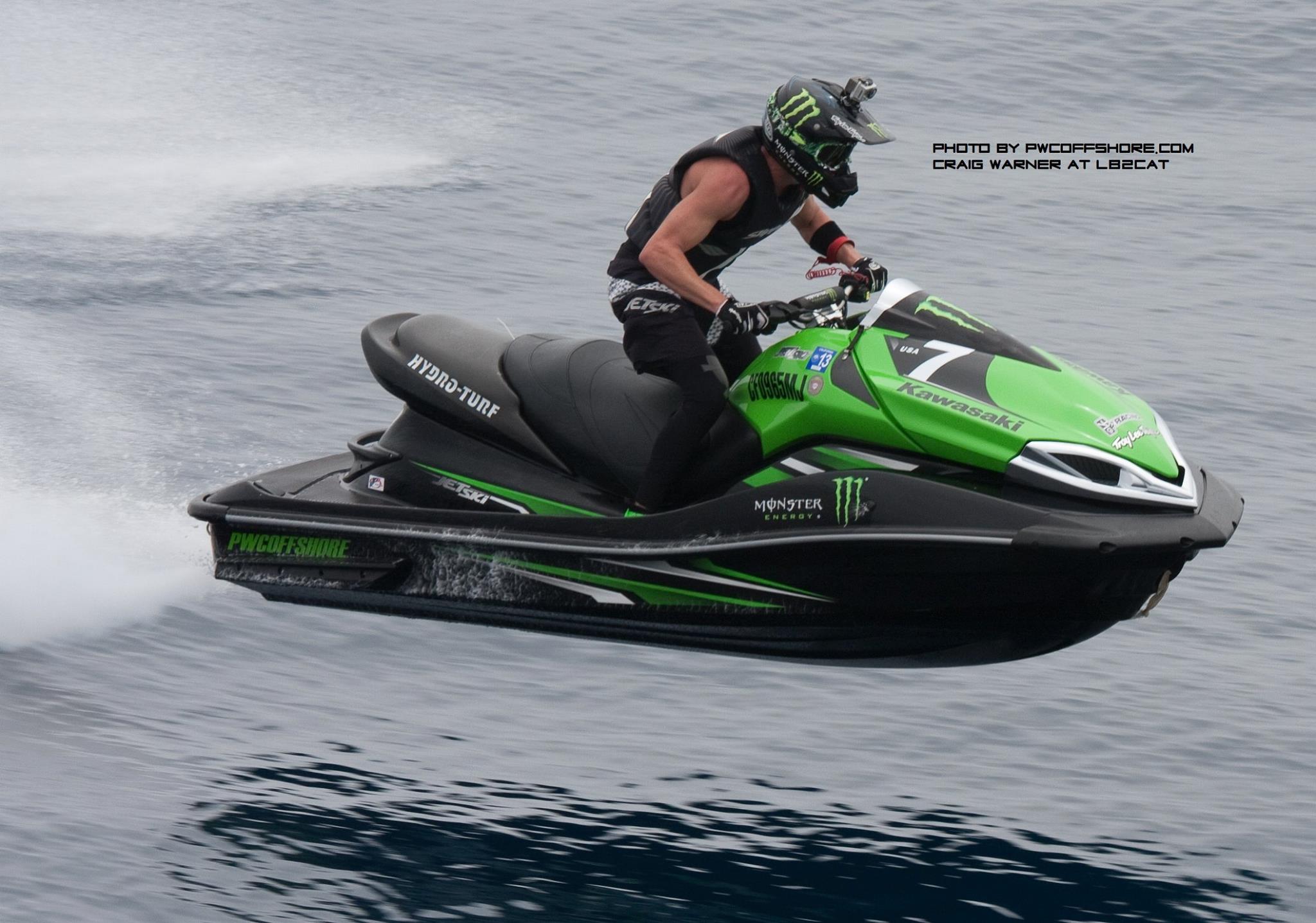 Monster Energy Kawasaki's Craig Warner of Atlanta, Georgia, USA. Craig Warner is arguably the best offshore PWC / Jet Ski racer in the world. With countless successes in individual races throughout the years, Craig has accumulated four IJSBA World Championship Titles, four LB2CAT Offshore National Championship Titles tying legendary racer Billy Womack for the most LB2CAT titles, Western States Series Champion, California and Arizona State Champion, National Tour Highpoints Champion; Craig Warner is now "the man to attempt to beat" in any offshore race he enters. Craig Warner is an overall winner of the Mark Hahn Memorial 300 Mile race (with race partner Victor Sheldon), a two time Iron Man winner at the Mark Hahn 300 mile race, 2012 Triple Crown of Offshore Champion, 2012 PWCOFFSHORE.COM Racing Warrior Award winner and a Monster Energy Kawasaki Sponsored Racer. Craig is also an accomplished Motocross and Snowmobile racer. Craig Warner is a Monster Energy Kawasaki Sponsored Racer. Craig Warner said "I'm pleased to go into my forth offshore race season with PWCOFFSHORE.COM CORE Race Team, these are the best of the best in big water and I look forward to bringing home many more championships for Monster Energy Kawasaki."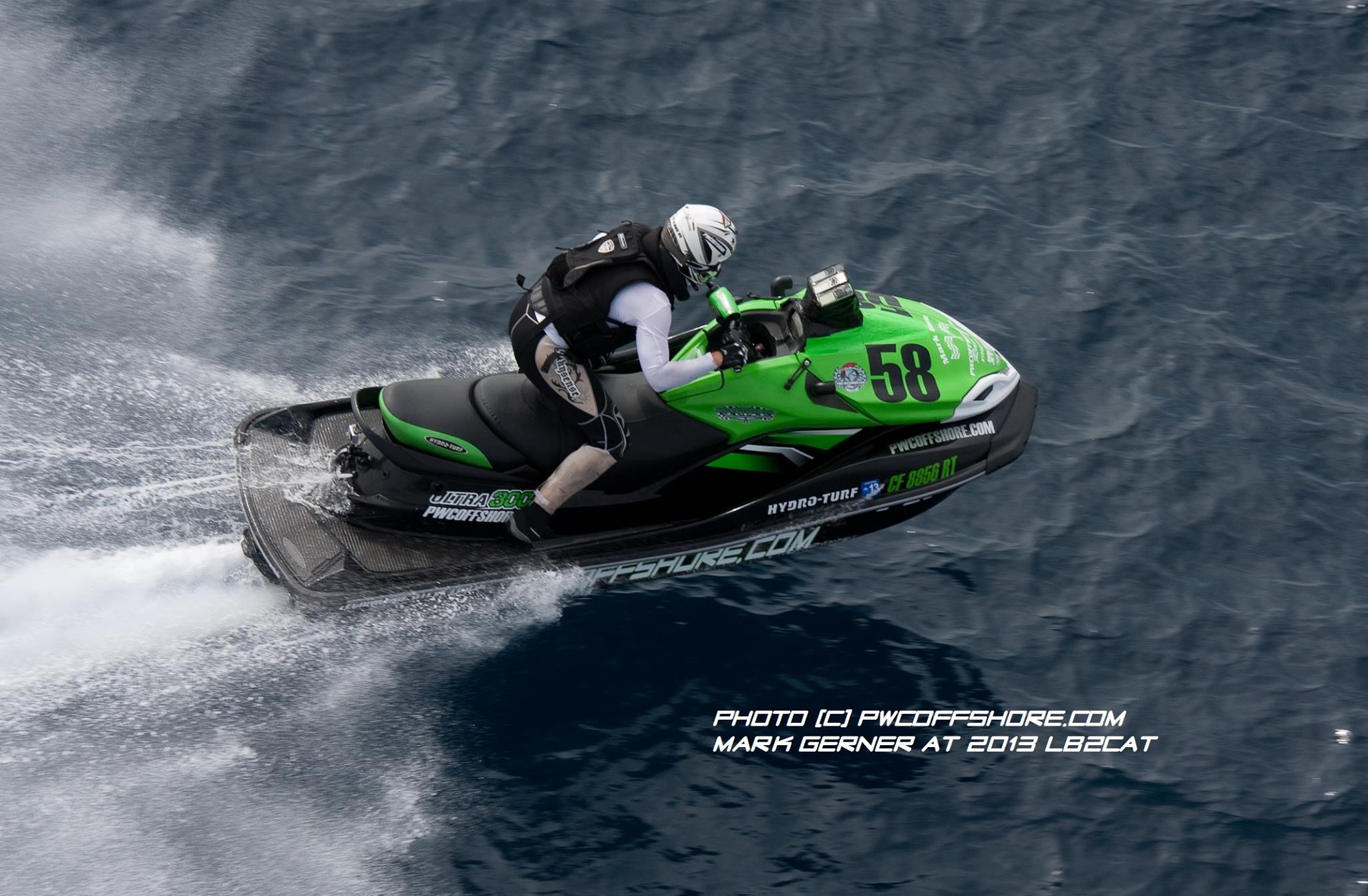 Mark Gerner of Southern California, USA. A former Marine Corps Infantry Officer and endurance athlete with a number of marathons completed in his career. In addition to individual race successes, Mark is a former Triple Crown of Offshore overall Champion, a podium finisher at the Triple Crown of Offshore, Mark Hahn 300 mile race overall Champion (with race partner Robert Carreon), Mark Hahn 300 Iron Man winner, voted offshore Racer of the Year in 2009, and a three time podium (2nd place) finisher of the Long Beach to Catalina and Back Race Offshore National Championship Race behind Craig Warner. An offshore racing purest and aggressive rough water racer, Gerner has completed in excess of 200 cross channel transits from Long Beach to Catalina and back. Mark is president of the AWA PWCOFFSHORE.COM Racing Club, founder of PWCOFFSHORE.COM and PWCOFFSHORE.COM team leader.
Mark Gerner said "I'm honored to be part of such an accomplished group of racers and surrounded by such tremendous talent; I look forward to competing and winning offshore in 2014 and beyond."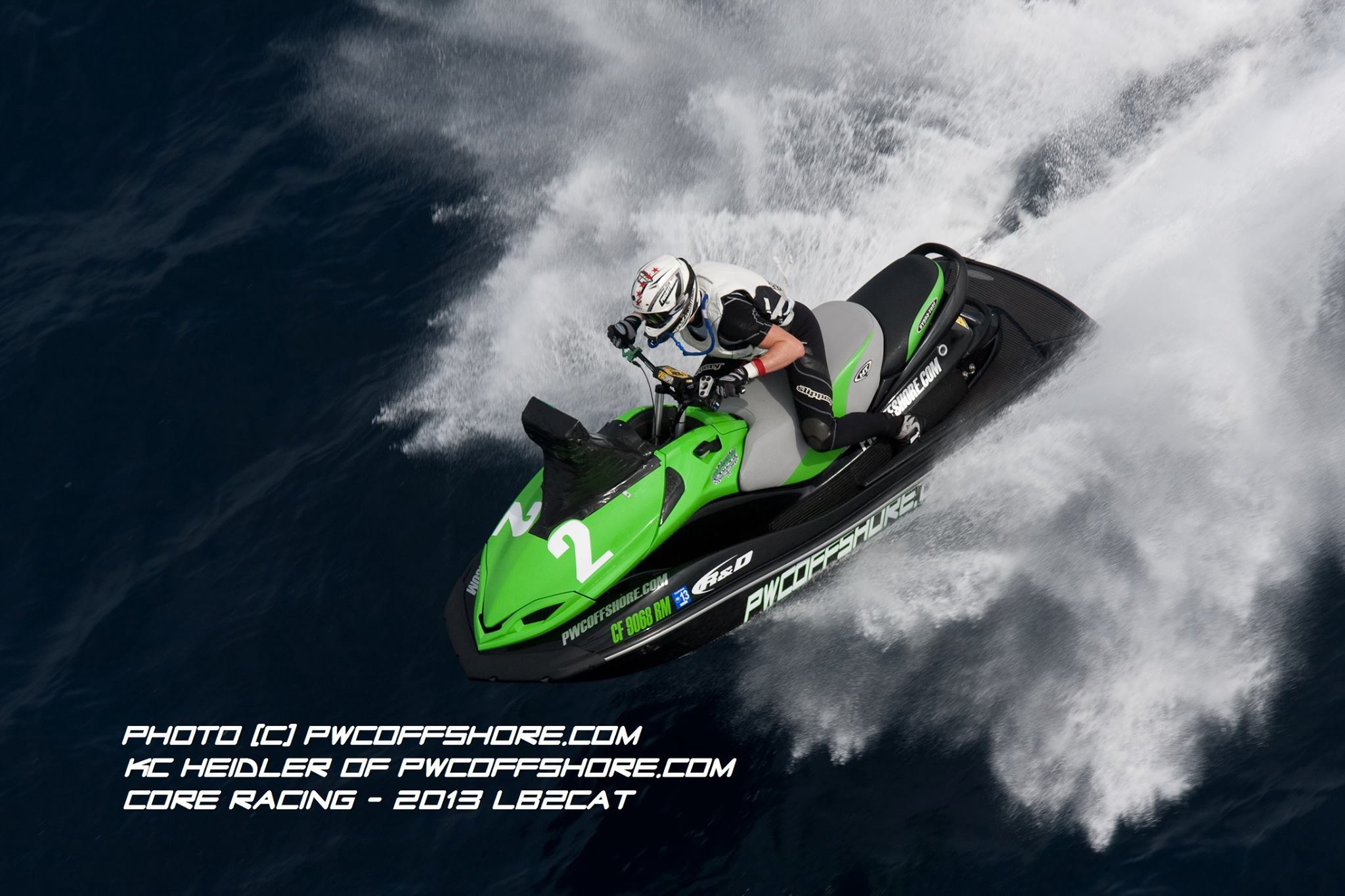 KC Heidler of Southern California, USA. An accomplished Iron Man Triathlete and hockey player. In addition to many individual race successes throughout the years, KC Heidler is a three time IJSBA Veteran Master World Champion, Pro Western States Cup Arena Cross Tour Champion, a two-time podium finisher at the Long Beach to Catalina and Back Offshore National Championship Race, and a two-time 2nd place podium Triple Crown of Offshore finisher. KC Heidler was awarded the 2013 PWCOFFSHORE.COM Warrior Award for his accomplishments on the race course and as an ambassador for offshore racing. An accomplished business owner and entrepreneur, KC Heidler brings tremendous class, racing prowess and energy to PWCOFFSHORE.COM Racing. KC Heidler said "I'm honored to be selected to the CORE Team for 2014, the talent and commitment to excellence here is phenomenal and I look forward to continuing to compete offshore and giving back to offshore racing."
For more information about offshore racing, please visit www.pwcoffshore.com for information regarding how to get involved.