PWIA Launches 2nd Annual Safe Rider Program.  * Awareness initiative focused on education and personal watercraft rider responsibility *

WASHINGTON, DC. – The personal Watercraft Industry Association (PWIA) announced today that it is again promoting the responsible use of personal watercrafts (PWC) by encouraging safety and education.
Kicking off this Memorial Day weekend, the organization will launch its second annual Safe Rider program, educating users of PWC on safety and asking them to sign a pledge committing to the safe and responsible operation of their vessels.
"Our mission is to advocate for a safe and enjoyable experience on any personal watercraft," said David Dickerson, executive director of PWIA. "Bringing the Safe Rider campaign to PWC users for a seco
nd year in a row will help us to continue to reach a larger audience with the message that PWC fun and safety go hand in hand."
PWIA first launched the Safe Rider program in 2013 with an inaugural on-water event on Lake Lanier, Georgia in partnership with state legislators and local businesses. Following the local event, a nationwide call to action was initiated. Safe Rider's pledge form asks that all PWC riders agree to the take the following steps towards safety and fun on the water:
•    Scan the water for hazards and other boats
•    Avoid aggressive maneuvers
•    Follow local boating laws, including rules to prevent the transfer of invasive species
•    Examine your equipment
•    React to conditions
•    Insist on a safe distance from other boats, swimmers and fixed objects
•    Drive sober
•    Evaluate weather and waterways
•    Respect the environment by avoiding fuel spills and operating close to marine life

The pledge form can be accessed at www.pwia.org, along with more information about the "Safe Rider" campaign. Information on instructional courses and downloadable safety materials, including a brief handbook titled Riding Rules for Personal Watercraft and PWC Orientation Checklist can also be found at www.pwia.org.

"Responsible riding isn't just about personal safety. Our pledge encompasses PWC etiquette for riders of every skill level in multiple locations or scenarios," Dickerson added. "It includes being considerate of those around you. Being mindful of other vessels in your vicinity and how your rate of speed or wake affects them. And don't forget about marine life, be sure to respect ecologically sensitive areas. Sign the pledge today, commit to its recommendations and start having fun on the water!"
You can access the pledge form here:   http://bit.ly/SafeRider 
# # #
About PWIA        www.pwia.org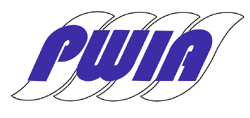 Founded in 1987, PWIA was created to promote the safe, responsible and enjoyable operation of personal watercraft. As advocates for PWC manufacturers, including Yamaha, Kawaski and BRP, the organization provides a unified voice for the industry and represents the interests of personal watercraft manufacturers in legislative and regulatory concerns. Follow PWIA on Twitter at @PWIA_Tweets and Facebook.