P1, the world's biggest marine motor-sport brand, has announced a record race season this year for its SuperStock powerboats and AquaX personal watercraft series in both in the USA and UK.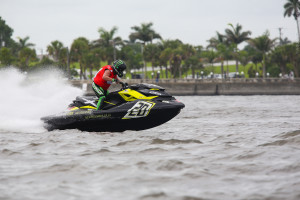 Images by Danielle Gav, Simone Smith and Charlie Lai
A 70-race international calendar will get underway at Daytona Beach on the weekend of April 26/27 and the 6-event USA season will include Jacksonville for the first time, with another high-profile venue to be announced later this month.
The expansion of the USA race programme has attracted 10 SuperStock teams, including 2013 champions Andy Biddle and Tracy Blumenstein, and some 50 AquaX riders. P1 launched its AquaX series in the USA last year with just 7 competitors battling the Daytona surf, and next weekend the fleet of jet skis will have the water to itself with the SuperStock boats not starting their season until the middle of May in Stuart.



All the P1 action will be broadcast in the USA in 24 half-hour weekly TV progammes from May to October on MAVTV and Fox Sports Florida, reaching over 40 million homes. "Media and broadcast relationships play a key role in building our national and international presence and in attracting commercial partners" explained P1 chief executive James Durbin. "MAVTV is available on the largest satellite platform in the United States in more than 32 million homes and, with the addition of more than 2,000 broadcast hours through our latest deals, we are confident that the interest and commercial value of the sport is set to increase rapidly."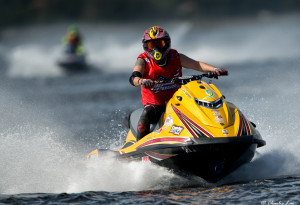 The launch of the new race season sees the Lycamobile Group become the official mobile partner to P1. The deal features flagship brand Lycamobile and travel management business LycaFly and forms part of a broader business partnership between the two companies. A Lycamobile-branded boat will race in both the UK and USA SuperStock Championships, and the company will be supporting a major AquaX initiative to be announced at the Daytona Beach race event on April 26.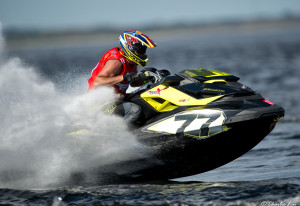 Speaking at its office in Orlando, P1 USA director Azam Rangoonwala said: "This is a hugely exciting time for P1 as we have evolved into a genuine motorsport and are well on our way to creating a global sports property. With new racers, riders and host venues this season in the United States, and the significant growth of our AquaX series, I am confident that we have an outstanding package of sport and entertainment that will deliver significant value for sponsors and real economic impact for the host venues."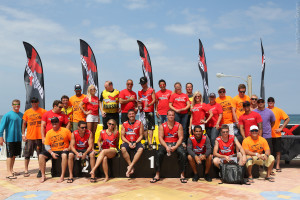 The free to watch, on-water action at the opening race event will be at the Daytona Beach Plaza Resort Hotel & Spa, with the first AquaX race scheduled for 2.30pm on Saturday (26 April). For details go to www.p1superstock.com or ww.p1aquax.com
26/27 April – Daytona  USA AquaX only
17/18 May – Stuart, USA  Superstock only
31May1June – Bournemouth  UK
7/8 June – Jacksonville USA
21/22 June – Hull UK
12/13 July – Tampa USA
26/27 July – Cardiff, Wa;es UK
9/10 Aug – Torquay  UK
23/24 Aug – Cocoa Beach USA
6/7 Sept – Gosport  UK
20/21 Sept – St Cloud USA