ROUGH SEAS OFF CASTRO PUT RIDERS TO THE ULTIMATE TEST
Story & Photos: Aquabike Press
Friday, 22 May, CASTRO (Italy): The world's best riders were tested to their absolute limits in this morning's first practice session, with many dropping their bikes and struggling as they faced and tried to tame angry seas and massive swells of the Castro coast.
Ski Gp1's Kevin Reiterer said the conditions were unbelievable. "It is impossible to try to read the conditions. It is really challenging and just getting round is an achievement," he said. "There is no structure to the waves one minute you are on top of one then drop into an enormous hole and then find yourself just staring at a wall of water."
A beaming Marta Sorrentino revelled in the rough conditions, posting the fastest time of the Ladies saying, "I am from Sardinia I have no fear of the waves."
In Runabout, a trio of Middle East riders Yousef Al Abdulrazzaq, Khalifa Belselah and Thamer Al Darwish locked out the top three spots, Mickael Poret, Alex Barret and Tomaz Kete the quickest in Ski.
Results – first practice:
http://aquabike.net/results/2015/italy-castro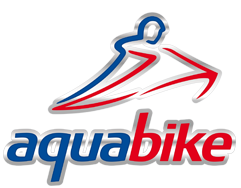 Like & Share!