The weekend went fast in more ways than one. The city of Tavares is either a glutton for punishment or they genuinely enjoy having the Jetski rabble run rampant through their quiet town once in a while. Still we are all grateful for their hospitality as they welcomed us with open arms as if we were their long lost missing step children. They need to turn the air conditioning up though …my only issue!
Story and photos By Michelle Petro
Saturday's eliminations went quickly and without incident. There were a few heartbreaks either from the loser's bracket or machines deciding to kick the bucket but that is par for the course when messing with highly modified craft. Either way it was very entertaining. I was looking forward to Sunday as Speed Alley was scheduled for first thing in the morning and rumors of the CRT's #305 Yamaha "The Blue Zone" was expected to reach a record breaking 105mph.

Sunday morning rolled around with another sauna of a day and a lot of cloud cover. Speed Alley started shortly after 10am with some expectant spectators. Water conditions were not the best for high speed passes but not the worst either.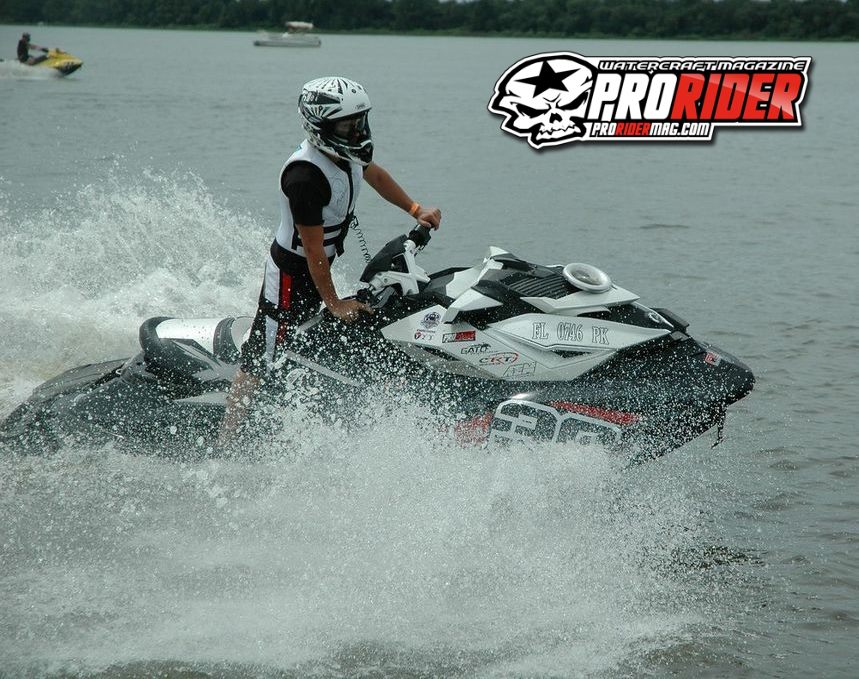 Noticeably missing from the lineup was "The Blue Zone" and with some disappointment Carlito Del Valle explained that the boat had broken that morning while testing. He vowed the boat will be up and running and hitting triple digits in November for the RIVA HydroDrag World Finals in Polk County. "I plan on working nonstop and focusing on The Blue Zone. It will be ready and will hit 105 next time around."
This weekend would not see official triple digits from any boat as the Unlimited Speed Alley winner Yandy Marrero managed to squeeze 97.7 out of the Game Over Performance Yamaha #U863 boat.

It seemed evident that these boats have been pushed to what I would think were the limits as evidenced by multiple back firing and popping sounds coming from the water, so much so that there were a few people hitting the deck up on the shore.

Having said that, I am still not sure how Jason Russo managed to get so many passes on his #77 superstock boat. I think he just wanted to try to run with the big dogs because it seemed every time I looked he was out on the water. He did manage to pull off a third place podium in his class which was impressive.

Clay Barbee claimed the win in the NA class on his #84 Yamaha so congratulations to him and his success this year both here and on the closed course scene.

Of course the biggest upset of the weekend was a 96 mph run by Abdullah Al-fadhel managing to pull off the win in the Unlimited Drags against Carlito Del Valle. It was all smiles and handshakes coming off the water though as Carlito gracefully accepted the results…..for now.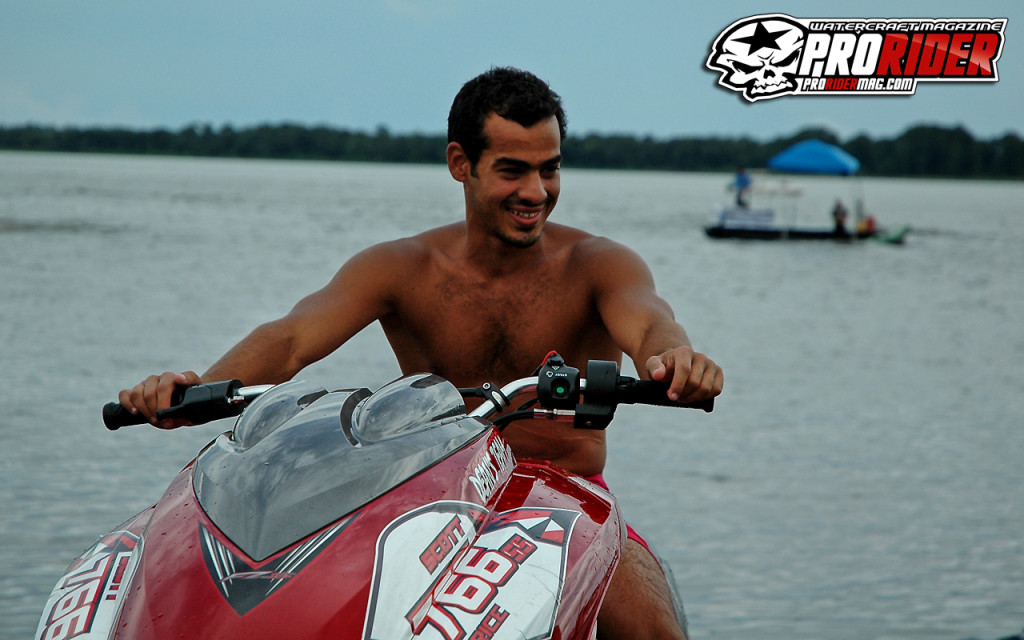 When I asked Abdullah how he felt about winning he said "Really the IJSBA National Tour was my biggest accomplishment this year but I am very pleased to take the win today for Dean's Team. I would like to thank Dean's Team for the support and also Factory Yamaha. Thank you for coming, please come again!"

Dean Charrier of Dean's Team was very pleased with the results and with the weekend in general. "The Hydrodrags are a blast and I liked it from day one. I am very happy to win the unlimited class. I am impressed with the high horsepower and speed from everyone competing (this weekend).
The Hydrodrags definitely are the fastest jet skis on the water and have the biggest fan base in jetski racing."
It was a great weekend and I had fun seeing some of the Hydrodrag people who are now becoming good friends and of course meeting new ones as usual. The third and final round will also be held in Tavares FL.
There will still be the HydroDrag World Finals in November in Polk County. Please keep it dialed in here as we will bring you updates as they come!