RPM RACING ENTERPRISES is proud to announce:
The Jettribe "Best of the West" Series, Rounds 5 & 6
"THE LAKE PERRIS OPEN"
Presented by:
Hydro-Turf, Sea-Doo, Hot Products
Jet Re-Nu, Bomber Eyewear, C57 Racing Products, Skat-Trak, Oakley, Kawasaki,Prowatercraftracing.com, IPD Graphics
Sea-Tow, Watercraft Rider, Pro Rider Magazine, Watercraft Journal
Sail Cove, Lake Perris State Park, Perris, CA
July 11 & 12, 2015
PRE-REGISTRATION: There are two way to pre-register for this race:
Please visit www.rpmracingent.com for the race which is sanctioned by the IJSBA. Please click on the entry form (attached) and fill it out completely and either: mail it in before pre-registration deadline, email or fax it back to either rpmracingent@yahoo.com or via fax (310) 372-7427 at your earliest convenience as we need to organize the race schedule, etc. You may join the IJSBA on-site.
To register online, via Paypal, please click on the link below:
(Note: For Online Registration, each round (Sat. & Sun.) must be registered separately)
https://ww04.elbowspace.com/secure/20120410081012315878
Note: Pre-Registration discount ends Sunday, July 5th! All entries received thereafter will be charged $25/class late fee.
On-Site Registration on-site will be on Friday, June 10th from 12:00 p.m. to 6:00 p.m. in the pits.
Host Hotel for the race: Holiday Inn Express, Moreno Valley (approx. 5.4 miles from Lake Perris State Park)
$89/night (single or double occupancy) 1st come, 1st served, limited amount of rooms.
Racer rate expires on July 6th so don't delay.
http://www.ihg.com/holidayinnexpress…ca/hoteldetail
When making your reservation, please use group code "Lake Perris Open" -(951) 243-0075,
Camping:
On-site camping no hook ups (self contained) at Sail Cove (above pits) – $25/night- again, just show up and let them know at the gate that you will be camping in the pits (self contained) at Sail Cove for the race. My staff will collect this fee for the Park on either Friday afternoon or Sat. morning.
On-site camping w/hook ups- $35/night – no need to make reservations, just show up and this rate will be honored. Camping with hook ups is located in another area of the state park approximately 5 minutes from the pits at Sail Cove.
Note: Must state you are a racer, family or crew participating in the event.
ATV's, Quads, etc. are allowed by licensed driver's to operate and only to and from the pits to launch and retrieve.
VERY IMPORTANT, PLEASE READ!!!!!
Quagga Mussel Inspection:
No participating ski's/runabouts may be allowed on the water at Lake Perris if found to have been in the water of an infected lake 7 days prior to the race. So, please keep your ski's/boats out of any local lakes that are known to have Quagga mussels a week prior to this event.
Here's what the Park Rangers will be looking for:
*STANDING WATER OR ANY CONDENSATION in the hull- please make sure any and all standing water or any condensation is completely dried out of the hull prior to coming through the gate
(If you are concerned, please pull over in the gas station or race track prior to coming into the Park and check your hull to make sure no standing water is visible.)
*No weeds or debris on or in the hull. Again, please check your ski/runabout prior to pulling up to the gate to insure no debris/weeds are found on the ski.
There is a ZERO tolerance, if any hull is found to have any water or condensation in the hull it is an automatic fail and the boat will be quarantined (your driver's license/registration info will be taken) and the ski/runabout will not be allowed in any lake in the State of California and will not be allowed into the State Park during the races. Once inspected and passed you are good for the entire weekend, even if you take your ski/runabout out of the State Park on either Friday or Saturday.
Thanks for your compliance!
PITS:
All race pits spots take priority over Motorhomes!!! Please do NOT spread out. Take only enough for your pit and please be good neighbors to your fellow racers. Do not set up until cleared by the pit manager!!
Beach Area: Motorized vehicles are allowed on the beach, however hand carting in and out only (stand ups). Motorized launch (cars/trucks/quads/etc.) must use the designated launch/pick up ramp. Please do not park or set up your pit where you might block access to the beach. Extra pit vehicles will be permitted, they will be asked to park in the parking lot above the pits. Each entry and or boat will receive ONE (1) pit pass for their vehicle. All vehicles must display the proper parking pass (to be received at check-in/lateregistration). Parking of additional vehicles is above in the main pits or asphalt parking lot adjacent to the pits.
Fuel: All fuel must be stowed properly. If you are storing fuel in the back of your truck you may not back the truck over the water per the Coast Guard and EPA. Failure to comply will result in a fine or dq at the Coast Guard's discretion. All fuel barrel's and or fuel containers (ie: VP 5 gallon cans) must be removed by the owner at the end of the race weekend. All fuel barrel's/containers will be marked and if left the participant will forfeit all points/prize money, etc. (take your fuel cans/barrel's with you, please don't leave them).
Prize Money: We are still finalizing the exact amount that will be paid out to the Pro classes, at a minimum there will be 50% payback in these classes with 6 or more entries.
Rider Check In: ALL racers/families/crew members must check-in on Friday starting at Noon until 6:00 p.m. and or on Saturday morning at 6:30 a.m. to 8:00 a.m. If you've pre-registered you still must check-in, sign the waivers and receive your credentials. If you haven't registered you may do so during the days/times stated. Please do not wait until registration is closing to either get registered or clear registration.
FRIDAY, July 10th:
If you are coming down on Friday, registration will be open after 12:00 p.m. You will be allowed on the water, not the course unless allowed by the Race Director.
SATURDAY & Sunday, July 11th & 12th:
It is highly recommended that if you can't make it on Friday to the Lake that you are in the Park before 6:30 a.m. The line for pleasure boaters gets very long and each boat/PWC must go through a thorough inspection process before being allowed into the State Park. If you wait, you may miss registration/rider's meeting and won't be allowed to race.
Schedule of Events:
Friday, July 11th, Noon to 6:00 p.m.- Registration and Safety Inspection in pit area (Sail Cove)
Saturday & Sunday, July 11th & 12th –
6:30~8:00 a.m. (sharp) Final Registration and safety inspection in pit area. (Note: Sunday registration is from 7:30 – 8:00 am)
8:00 a.m.-Rider's Meeting
9:00 a.m.-Practice
10:00 a.m.-Opening Ceremonies, Racing
Awards 30 minutes after conclusion of final race on Sunday.
For all updates and information, please visit www.rpmracingent.com
For all questions, please call or email Ross.
Thanks for your support!
Sincerely,
Ross Wallach, President
RPM RACING ENTERPRISES
1803 Morgan Lane
Redondo Beach, CA 90278
Phone (310) 318-4012
www.rpmracingent.com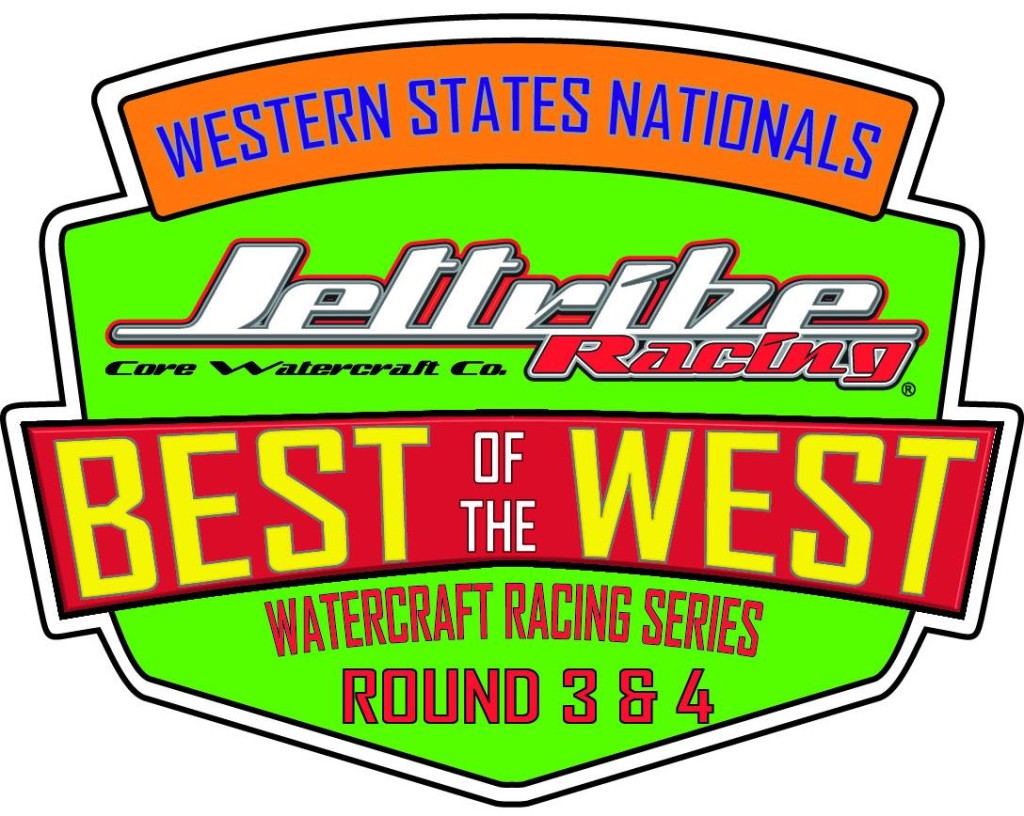 Like & Share!