There has been a lot of chat about the AquaX USA race series that hit our shores early in 2013, a lot of good has come of it and racers have a lot of positive things to say.  One notable thing that comes to light with this series is the number of racers who have come out of retirement to race again.
SeaDoo BRP rep and racer, Tim McKercher is probably the most noted. After hanging up his helmet over a decade ago, he rejoined the race scene with the 2013 AquaX.  Mike Gast and Stuart Rasmussen also entered the AquaX platform and used it as a way of returning to racing.
Rumor has it that Round 3 in Tampa will see the one and only Scott "Hollywood" Watkins joining the ranks and will be racing the round. Yes!! You read that right Scott Watkins will join the AquaX racers in Tampa.  Although Scott is most noted for his freestyle prowess back in the day he is also an accomplished racer including winning the LB2Cat in 1994 on board a Yamaha and earned several titles in slalom racing  in the 1980s.  Since retiring from the competitive scene Scott has been a major part of Yamaha Kennesaw Georgia where he plays a significant part it the Yamaha watercraft development.  Scott will return to race the 250 class on board a Yamaha FX SHO.  Prorider will be there with the inside word from our own Ms. Petro.  Stay tuned!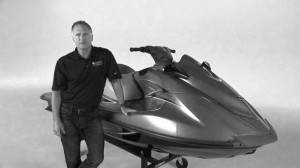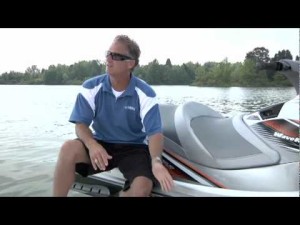 Anyone wishing to race or come watch round 3 on board the Starship yacht that has been commissioned for prime viewing please contact Michelle at Michelle.Petro@powerboatp1.com  or michelle@proridermag.com
More information on the AquaX USA.