(Madrid, ESP) – Spanish police have detained 12 people, including a British national, suspected of belonging to a gang that used jet skis to smuggle hashish from Morocco into Spain, authorities said Wednesday.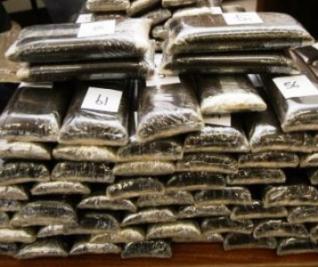 The gang brought hashish over from Morocco in boats then when off the southern coast of Spain they transferred their cargo to couriers on jet skis who then delivered the drug to shore, the interior ministry said in a statement.
Several houses were raided in the southern province of Malaga and in Spain's north African territory of Ceuta in the operation dubbed "Center".
Officers seized 20,000 euros ($27,000) in cash as well as three jet skis, three cars and 29 mobile telephones.
Nine of the 12 suspects have been jailed while the rest were freed on bail while they await trial. The suspects, aged 22 to 43, include a British national, an Italian and two Moroccans.
Spanish police have issued arrest warrants for four other suspected members of the group.
Spain's proximity to Morocco, a major hashish producer, and its close ties with its former colonies in Latin America, a major cocaine-producing region, have made it a key entry point for drugs bound for Europe.
Spanish authorities seized 325.5 tonnes of hashish last year, 74 percent of the total amount of hashish seized in Europe in 2012, according to interior ministry figures.