With Rounds 3&4 in the books, racers will return to Belle River the weekend of July 20 &21 to continue the close points battle. Several classes have ties for first place going into next weekend. Gordon Horne and Kyle McKrow are tied in Novice Runabout Stock, Hannah Hulett and Elliott Parent are tied in the Jet X Junior class, and Colin Raisig and Max King are tied in both Junior 13-15 classes.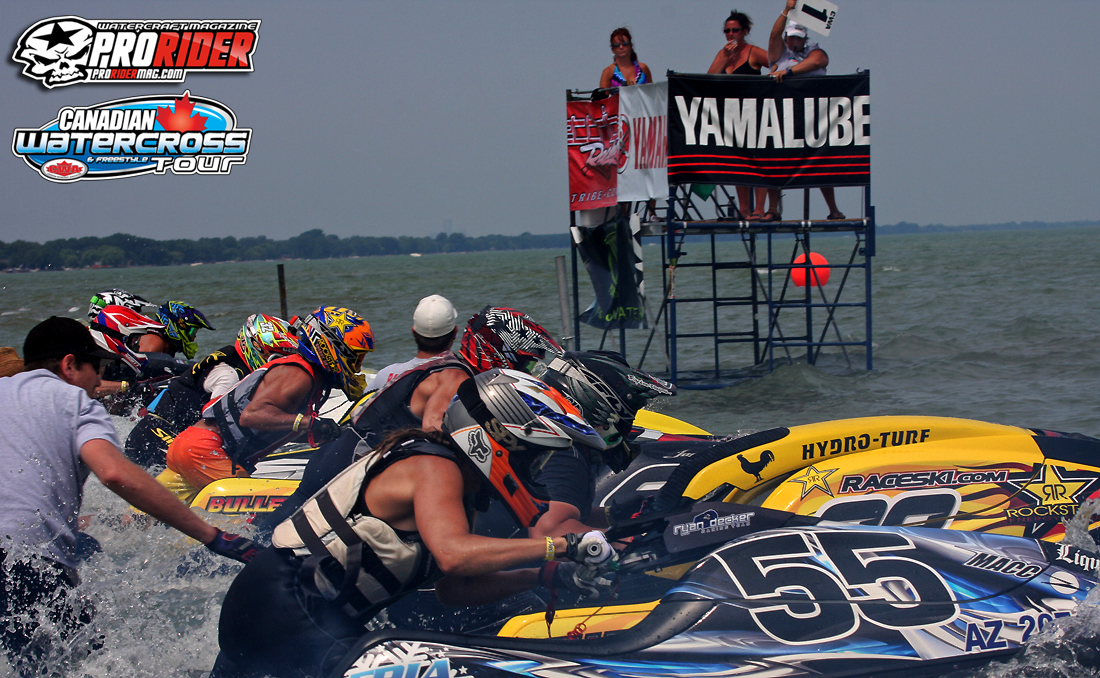 Allan Dolecki has been on fire, dominating the ProAm Open class, and is looking to increase his points lead over the close battle between Derek Fuoco and Juan Rada. Josh Block, Dave Davidson, and Nick Wallis will continue their battle for the podium positions in ProAm Ski Stock. Remi Voyer also reports he has been practicing new tricks to maintain his lead on the top of the freestyle chart.
Rounds 5&6 are held in conjunction with the Belle River Sunsplash with lots of entertainment and activities for the whole family. Check it out!"
RonnyMac of Pro Rider Magazine will be in Belle River. Hit him up for free stickers and magazines!