July 12th, 2014  /  Rain Date: July 13th 2014
The Eastern PA River Runners, a local charter club of The American Watercraft Association, along with Keller Williams Realty Elite, serving all Eastern Pa. Counties out of West Lawn, Pa. and Ray's Yamaha, Polaris, Victory out of Reading, Pa. are proud to team with The Family & Friends For Freedom Fund Inc. to raise money for this wonderful organization that aids in the recovery of our combat wounded Marines and servicemen and women from all branches of the armed forces
recovering at Bethesda Naval Hospital, Walter Reed National Military Medical Center and other hospitals in the surrounding regions. The 8th Annual Operation Helping Hero's Freedom Ride will commence with the hopes and dreams of America's hero's riding with us. This year's ride will serve as a prelude to next year's 2015 Operation Helping Hero's Freedom Ride which will be a full 3 day 460 mile journey from Annapolis, MD to Coinjock, NC. and return. The journey we will set out on this year will take us approximately 125 miles round trip on boats and personal watercraft.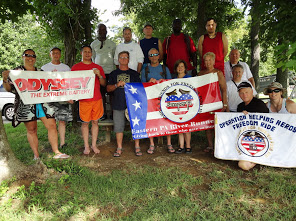 All those who wish to participate in the ride are required to pre-register by July 7, 2014 There will be a $25.00 registration donation per watercraft. Along with your donation, your name will be entered into a raffle drawing of great prizes. All donations collected will go directly to The Family and Friends For Freedom Fund Inc. Registration information is available on our website at www.easternpariverrunners.org. General information as well as accommodation information can be obtained by contacting us at contact@easternpariverrunners.org
Please note there will be NO registration the day of the event.
If you and your family believe and are thankful for the freedom we have, then help those who have fought and suffered to bring us that freedom. Please give back to those who gave so much. Do your part in whatever way you can to help The Family And Friends For Freedom Fund Inc .assist the fine servicemen and women who have fought so bravely for your right to live in the home of the FREE and the BRAVE.
For more information on the ride, pre-registration or how you can help with the event, please contact the Eastern PA River Runners at contact@easternpariverrunners.org For more information about The Family And Friends For Freedom Fund Inc. please visit their website at www.injuredmarinesfund.org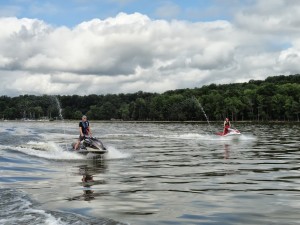 Operation Helping Hero's Freedom Ride shirts can be ordered up to June 27, 2014. Shirts are $20.00 for regular t-shirts and $25.00 for our quick dry, long sleeve shirts. Ordering information can be found on the registration page.