Five years ago Yamaha introduced the 1812cc supercharged engine that would change personal watercraft racing forever. The 1812cc motor was the largest displacement engine ever created for a production personal watercraft, and Yamaha master tuner and race team leader Dean Charrier knew right away that its potential on the closed course was limitless.
In tribute to his five year run with Yamaha (and we're not done yet) and in celebration of his birthday today, we take a look back at Dean's accomplishments with Yamaha Racing.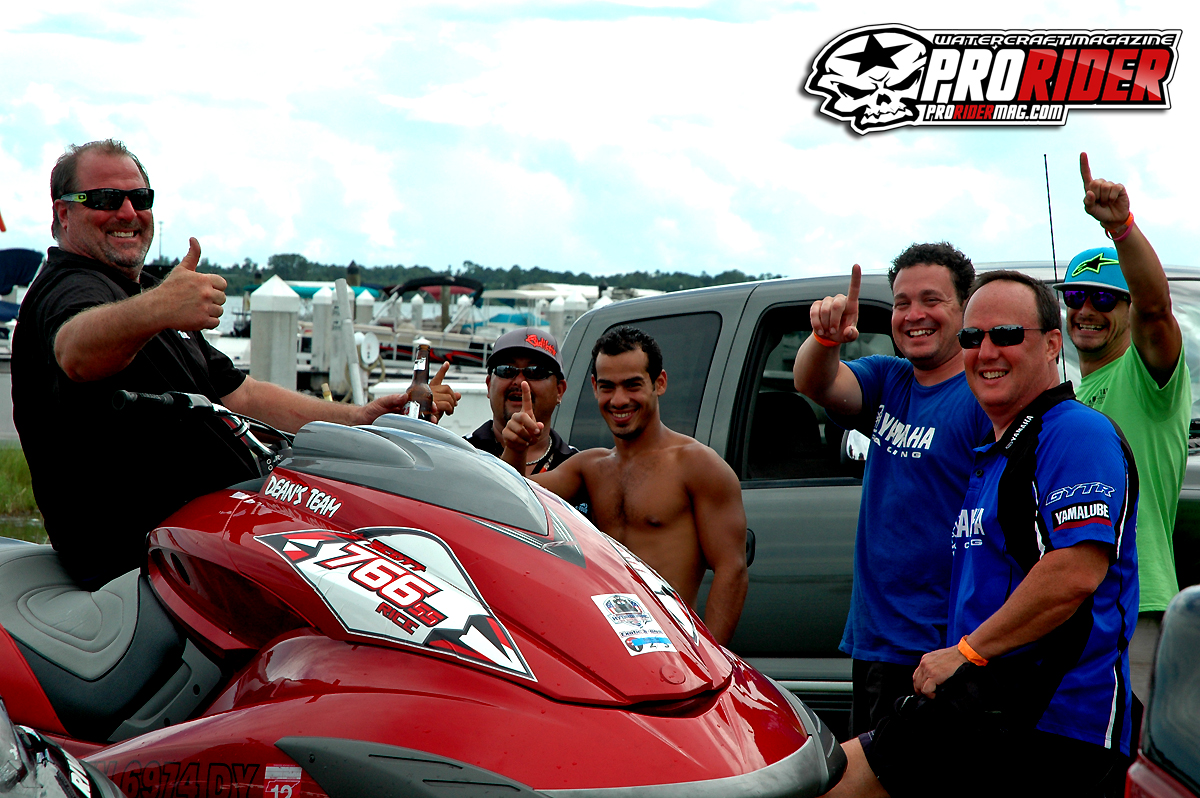 2009
In Dean's Team first World Finals with Yamaha, Dustin Charrier finished 3rd overall in the Pro GP Runabout, marking the first time an FZR finished on the podium in a Pro Runabout class.
2010
In Dean's first season on the National Tour with Yamaha, the team won the APBA National Title in Pro Runabout Open (First Pro National title for Yamaha with the FZR) and finished 2nd overall on the tour in Pro Runabout stock.
At the World Finals that year, Dean's Team placed 3rd overall in Pro Runabout Limited, and finished 2nd Overall in the world in Pro Runabout Open.
2011
Dean's Team won the National Title in Pro Runabout Stock and Pro Runabout Limited.
Dean's Team took home World Titles in Expert Runabout Limited, Expert Runabout Open, Pro Runabout Limited, and Pro Runabout Stock. This year marked the first two World Championships in a Pro Runabout class on an FZR.
2012
Yamaha Racing and Dean's Team defended the Pro Limited World Title, this time with Abduallah Al-Fadhel winning his first Pro world championship.
2013
Yamaha Racing and Dean's Team helped Abdullah Al-Fadhel dominate the National Tour for the past year by comfortably winning both the Pro Runabout Limited and Pro Open Runabout Open National Titles.
In five years, Dean Charrier has lead Dean's Team to five Pro national titles, three Pro World Titles and seven Pro/Pro-Am podiums including several other Amateur/Expert podiums at the World Finals and on the National Tour.