Aero Aswar tore it up in round one of the HydroTurf ProWatercross Tour in more ways than one. He stormed the rough waters that was dished out by the Gulf in Pensacola and took the overall win for the weekend. This did not come easy as in Pro Runabout Stock Moto 2 Aero managed to avoid a collision with Troy Snyder and in the process tore his ACL.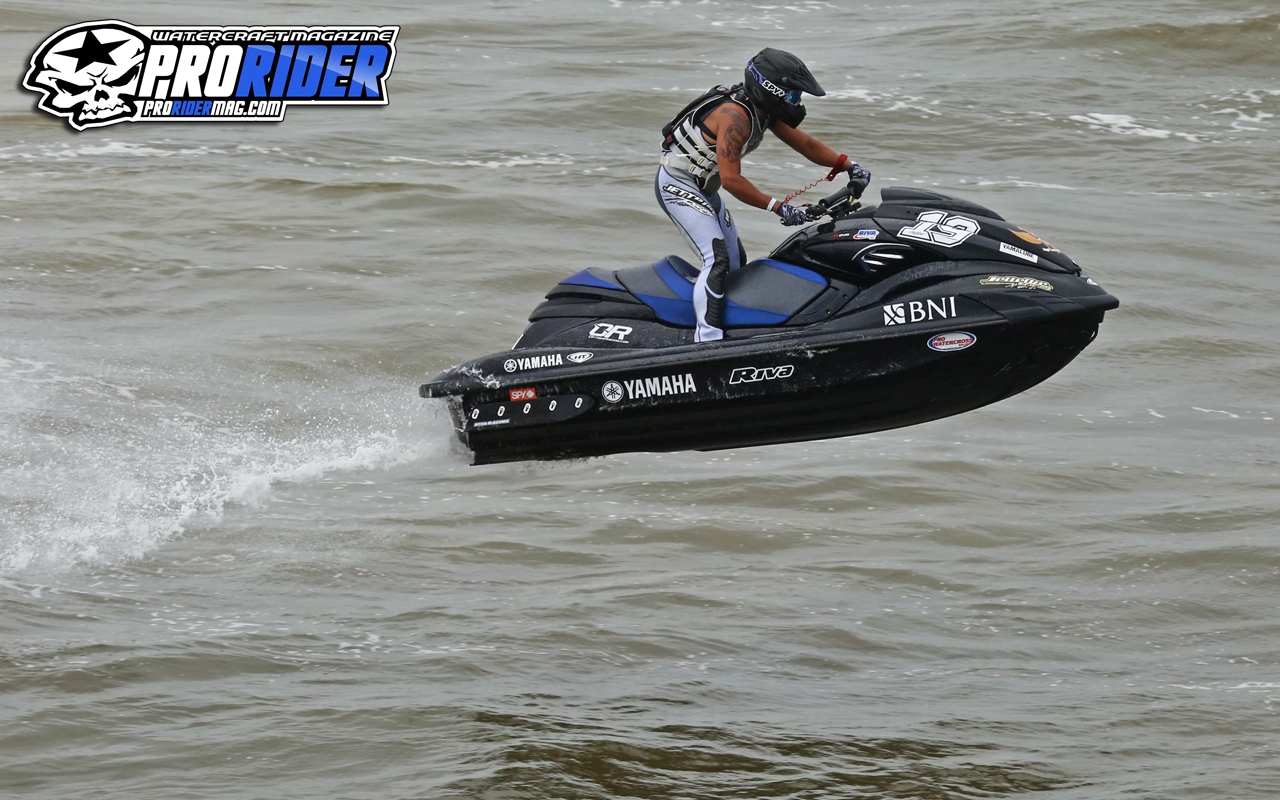 "I almost landed on Troy so I tried to slant the boat sideways and when I landed a 10ft wave just smacked my knee hard and I felt it crack." Aero explained. Even though he was in pain, Aero managed to keep up the pace in Moto 2 for the win.
The damage done to Aero's knee took its toll in Moto 3 as not only did Aero have to battle the other racers he had to battle the pain he was in. "I would have taken the win in Moto 3 if I had not injured my knee." said Aero.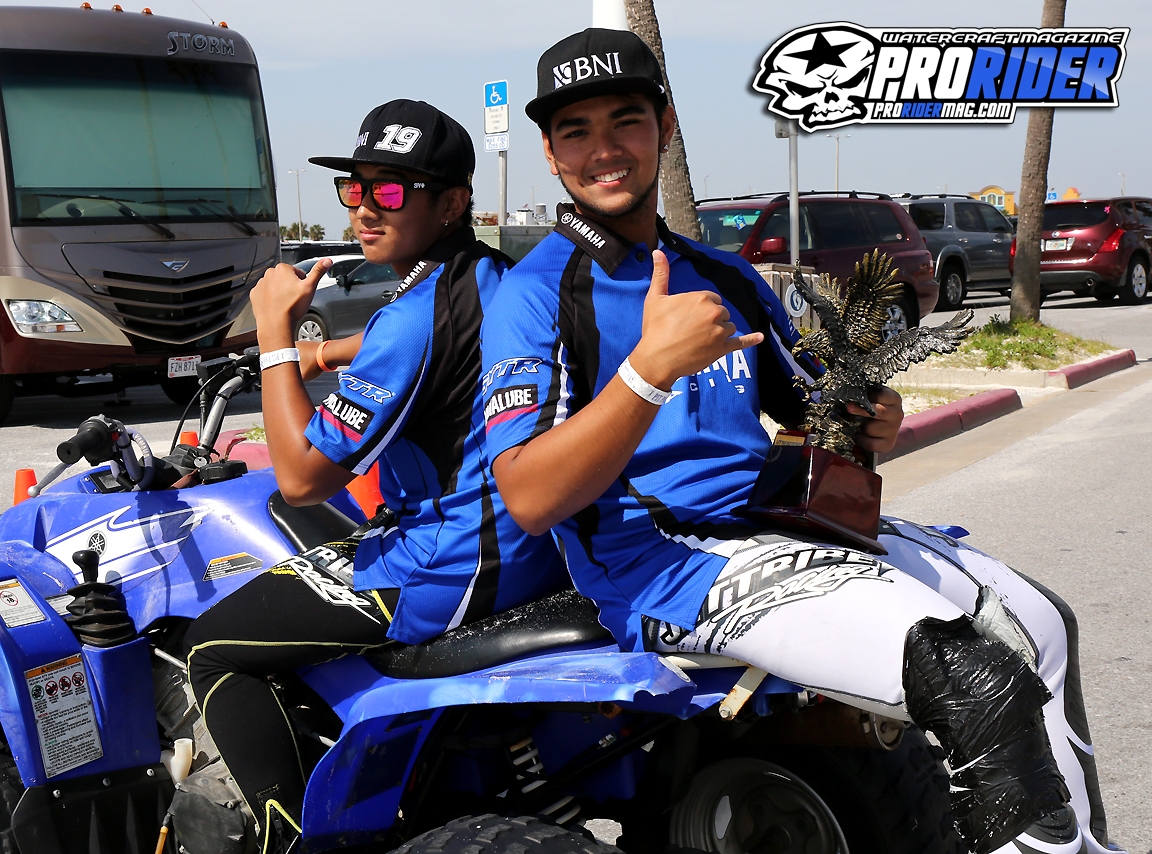 After a little persuasion Aero decided to get his knee checked out at the local hospital in Pensacola where an MRI revealed a torn ACL. "I had torn my ACL once before and this is not going to stop me racing Panama." said Aero, "The Doc has given me this cyborg brace to wear and it is pretty tight and supports my knee very well."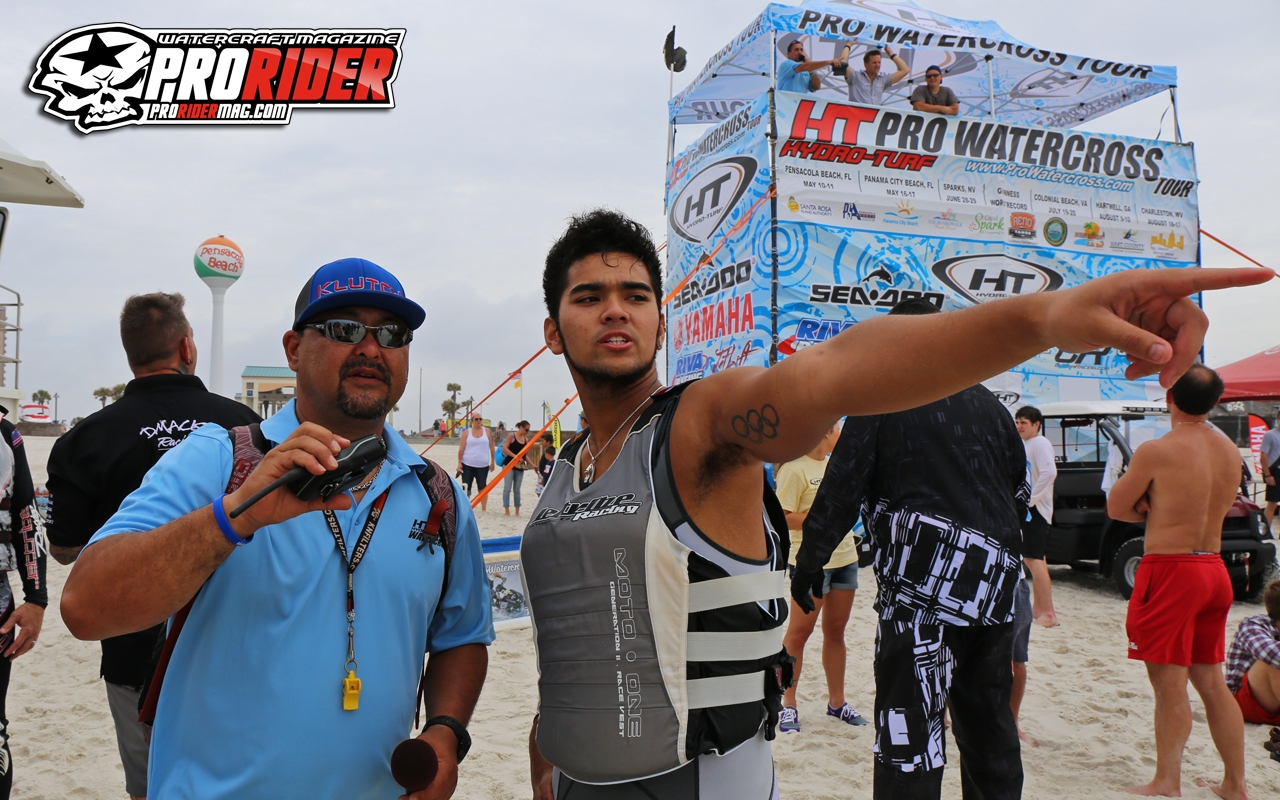 Aero went on to say, "I will just have to adjust my riding style, I race runabouts standing up so I will have to sit down more to compensate."
When asked if he will go through surgery, Aero had this to say "If it gets worse during the season I will consider it. Right now it is manageable and I have my eye on winning the US National Tour and competing in World Finals. If all goes well I will elect to have the surgery after the season is over."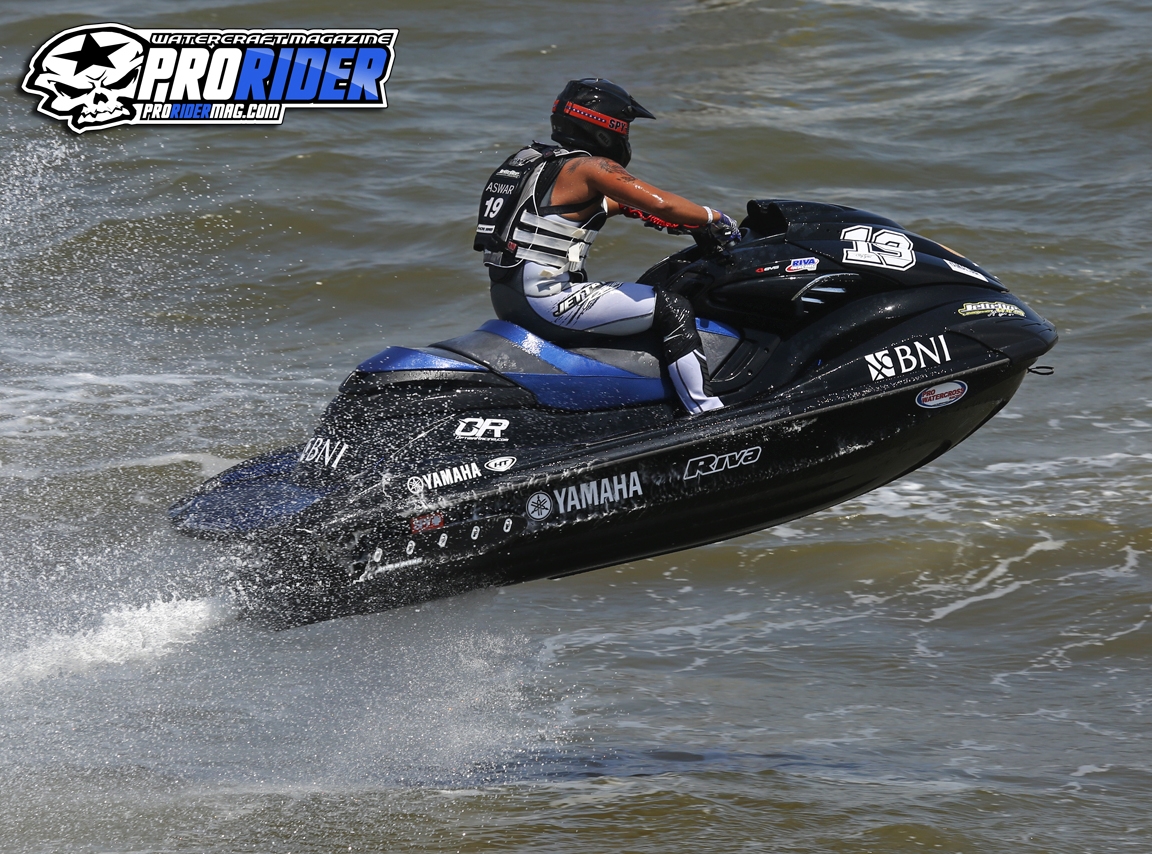 Obviously Aero did not travel all this way to get knocked out in the first round and he may be down but he certainly is not out. He has the determination of a champ and we know that he is going into the next round with all guns blazing.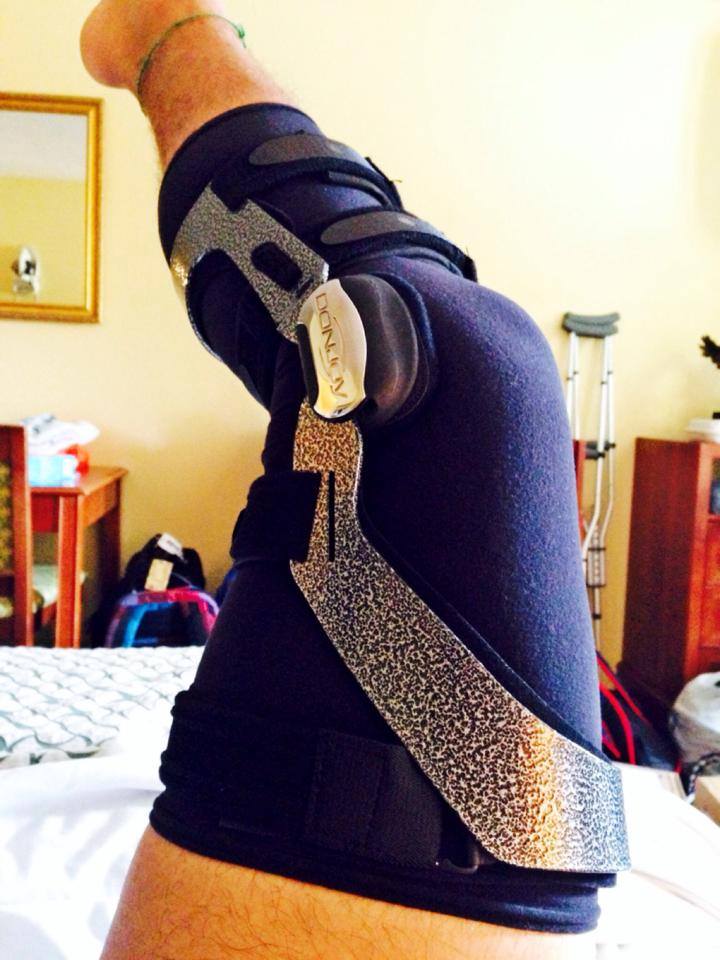 We want to wish Aero all the best and we can only imagine if he wins the Hydroturf Prowatercross tour at less than 100% health then what will he do when he is on top form. We will all be watching this young man take it to the top.
PS. RonnyMac has nominated Aero Aswar for the ProRider 2014 BAMF of the year award. Let's see if he wins that title!
-Michelle Petro