This has been a season of Firsts for the team at Torx Racing. A few months ago the company picked up its first Yamaha SHO PWC and its first Kawasaki Ultra PWC. Shortly after that the Torx Racing Ultra was entered in its first closed course race. That weekend the Torx Racing crew experienced its first taste of PWC racing victory when team rider Eric Francis took wins in 3 out of 4 races. Fast forward one month later and here we are witnessing the same thing happening all over again. The Torx Racing team ended the weekend on top of the Hydro Stock Class at Round 3 of the 2013 HydroDrag Nationals, their first time entering the Ultra 300X into the HydroDrags.
Piloted by none other than Eric Francis, the Torx Racing 911 Kawasaki Ultra 300X ran straight through the ranks of the Stock Class winner's bracket and never looked back. Eric is certainly no stranger to racing, but rolling into this past weekend's Round 3 HydroDrag Nationals he found himself in an unfamiliar position. You see, this guy is an absolute untamed beast when he rips around the corners on the closed course racing circuit. The HydroDrags though is a different animal. It's all about nailing the timing off of a launch pad and then continuing in a straight line, head-to-head, side-by-side 660 foot race against one opponent at a time. These events have been going on for nearly 5 years now and there has proven to be somewhat of a learning curve when it comes to finding the perfect techniques needed to dominate. Don't tell that to Eric though, because he steamrolled past the entire competition – Kawasaki, Yamaha, and Sea Doo alike. None of them were able to attain a more perfect combination of skill, speed and power.
The crew at Torx Racing extends much deserved praise to team rider Ernesto Calas for another strong finish. He garnered a 3rd place finish in the Hydro Superstock Class and finished as the only Sea Doo rider on the podium in the Superstock class. He has been able to keep pace with the tops dogs for several events in a row, even after the Yamaha FZR began dominating this class a couple years back.
Congratulations to Leya-ray Sanchez for achieving a new world record with the top speed of 106 MPH on his GPR conversion with SHO motor. Thank you to the entire Hydro Drag team for putting on a great event and working so hard the entire weekend. We look forward to the HydroDrag World Finals November 2nd and 3rd, at the Water Ski Hall of Fame in Polk City, Florida.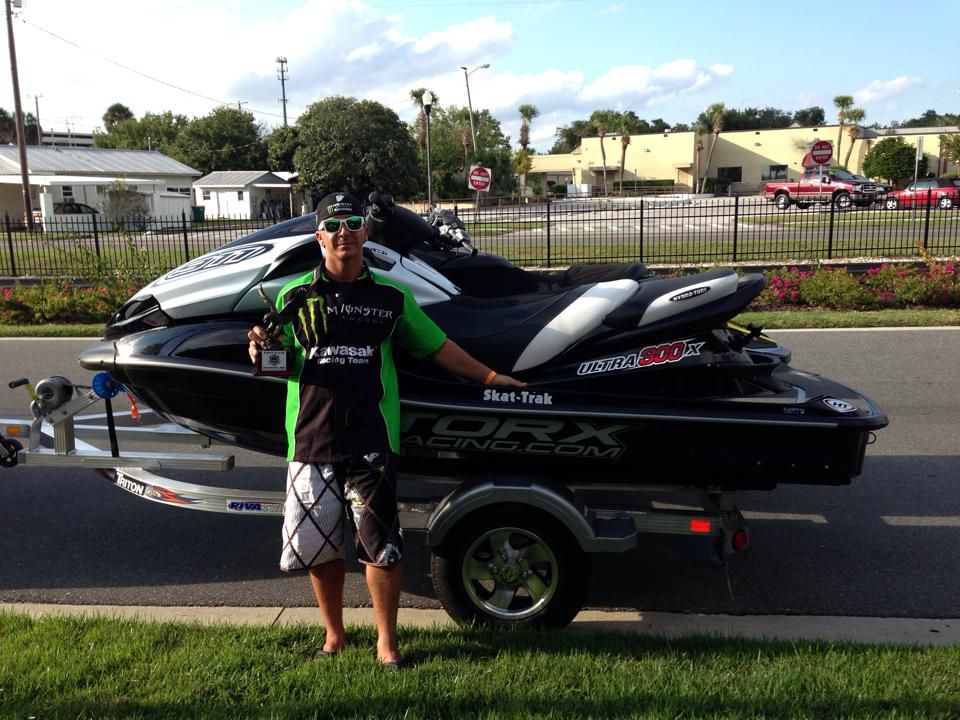 PWCforums.com