With its fun, sporty design the Seadoo Spark would have to be one of the most exciting models of personal watercraft available right now. With its affordable price point, it is a fantastic entry level ski that is bringing many new people to this awesome sport.
Worx front man Gary Watson describes the Spark as the modern day Wave Blaster and has had loads of fun creating an awesome range of products to enhance its handling and performance. It is with great excitement Worx officially release their Seadoo Spark Rear Exhaust Kit.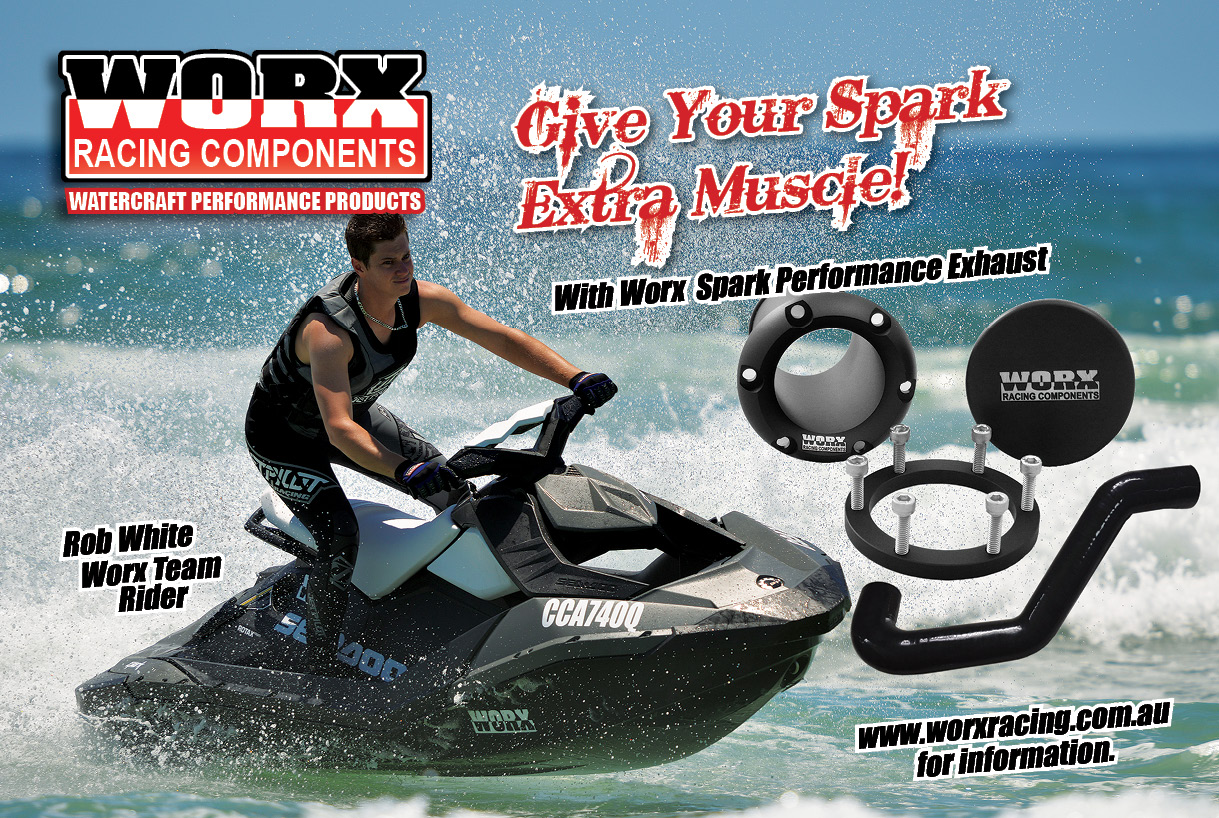 Worx have designed this kit to reduce resonance in the pump cavity and improve the overall performance of the Spark, particularly in the mid range.
The kit comes with a custom moulded silicone hose to prevent resonance and increase throttle response. It enhances the sound of the ski giving it a nice throaty note.
The Worx Spark Rear Exhaust Kit is very easy to install and looks great too with a high quality billet exhaust outlet and block off plate.
Worx currently have Sponsons, a Hull Washer Kit and ECU Reflash (Australia only) available for this model ski and have several more new products coming soon!
Worx Seadoo Spark Rear Exhaust Kits are available now from all authorised Worx dealers or for more information visit worx.com.au